RVC principal Stuart Reid has released an online message of reassurance following implementation of Article 50 and the official start of the Brexit process.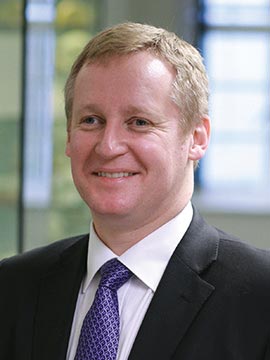 The message said he and everyone in leadership positions with the RVC or professions would do all they could to ensure "the best possible outcome" for all at the RVC.
And he confirmed steps were well underway to adapt the veterinary school's strategic plan ahead of the UK exiting the EU.
'Significant day'
Prof Reid wrote: "March 29 2017 was a significant day in this country's history, with our Prime Minister triggering Article 50 signifying, formally, the UK's intent to leave the EU and to end its 40-year political and economic relationship with much of continental Europe.
"I am writing to you to provide you with the reassurance that I, indeed all involved in leadership of the RVC and the professions with which we are associated, will be doing everything in our power to ensure the best possible outcome for all at the RVC.
"Whoever you are, and wherever you are from, the RVC and London are open for business and welcome you as employee, student or collaborator."
'Start of a journey'
He added: "To some extent, all at once, everything and nothing has changed as we are at the start of a journey with, at best, a rather fuzzy destination; it will serve us well to remember we will be part of the EU for at least another two years, probably four, and quite possibly longer.
"Within that time frame, much can change and so it is simply not possible to describe the world of post-Brexit with any real clarity."
Prof Reid said the RVC has already taken steps to update its strategic plan that it might be better prepared for the "new world" while continuing to expand, evolve and improve its facilities, curricula and services.
"The RVC remains committed to all of its staff and students and we will continue to work on the international stage," he said.
"We will assist those who may be disadvantaged by the changes ahead – home and abroad – and we will work with Government and our lobbying bodies on issues such as immigration, visas and workforce supply."
Adapt to challenges
Concluding, he said: "We will also work with our accreditors and regulators to ensure we adapt to any challenges and exploit the new opportunities presented to us.
"Finally, I am proud of our multicultural and international organisation, I am proud we are one of the best in the world, and I am proud of our 225-year heritage.
"We have adapted and prevailed through the ages, and we will continue to do so, and I know we will achieve this through our collective efforts – whatever our personal role, background or political view. And for that, I am most grateful."