The RCVS' first Virtual Question Time event is now available to hear in full, for those who were unable to attend. The online session saw an RCVS panel tackle questions on various topics.  
It is now possible to "listen again" to the first ever Royal College of Veterinary Surgeons (RCVS) Virtual Question Time, which took place on April 24, 2013.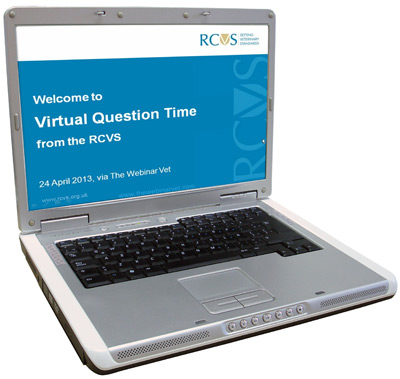 The online event, hosted by the Webinar Vet, attracted around 80 vets, veterinary nurses and practice managers tuned in for the free live event – nearly twice the number usually seen at traditional RCVS Regional Question Time meetings.
Questions tackled by the RCVS panel, which included all of the officer team and the vice-chairman of the VN council, included:
veterinary nurse training
the supply of veterinary students
prescribing veterinary medicines under the cascade
dangerous dogs
what constitutes continuing professional development
transparency from the college
Lizzie Lockett, RCVS head of communications, said: "Not only was this a cost-effective way of reaching a larger audience than our traditional Question Time meetings, but webinars are also likely to appeal to those who struggle to be away from home in the evenings because of family commitments, or who work different shift patterns.
"This means we can reach the parts of the profession that we may not normally reach."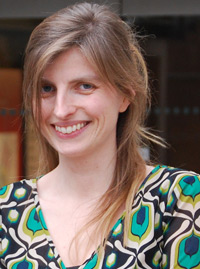 According to a poll carried out during the meeting, 100% of delegates found the event useful. Feedback after the event included:
"Definitely worthwhile and more attendees than if 100 miles away"
"Thank you very much for this opportunity to communicate, more please!!"
"Very good. Have enjoyed and will do again"
Ms Lockett added: "We will continue with our Regional Question Time meetings, as there is a greater sense of engagement and debate when people meet face to face. But, given the positive feedback, we will certainly be trying another webinar-style meeting – perhaps based around a single topic, with more scope for input from delegates."
The next traditional Regional Question Time meeting will take place at the Bowburn Hall hotel in Durham on May 15, 2013.
Invitations have been sent to those living within reasonable travelling distance, but all are welcome. Contact Fiona Harcourt (f.harcourt@rcvs.org.uk) for further information.
The virtual Question Time recording can be accessed at www.thewebinarvet.com/rcvs-webinars.