The trust has thrown its "unreserved support" behind the All Trials campaign, which argues for the methodology and results of all clinical trials to be widely accessible to the scientific community.
The charitable arm of the Royal College of Veterinary Surgeons (RCVS) has announced it has lent its support to a campaign for all clinical trials to have their methodology and results openly reported.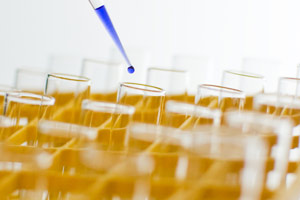 The "All Trials" campaign – an initiative started by a number of research, patient and medicine groups including Sense About Science and the Centre for Evidence-based Medicine – argues for all clinical trials, both past and present, to be publicly registered so they can be accessed widely by the scientific community.
Campaigners believe the under-reporting of clinical trials, especially those resulting in neutral or negative outcomes, creates "a pool of available clinical knowledge biased towards certain interventions". It also potentially "defrauds" the expectations of patients and their carers in both the human and animal world, they say.
They also believe it can further result in repetition of studies, which goes against the goal of reducing the number of animals used for scientific purposes.
RCVS Charitable Trust executive director Nick Royle said: "We believe it's vital that the outcomes of clinical research are accessible to, and disseminated among, both veterinary and human health care professionals, since evidence-based medicine relies on accessible information so that informed choices can be made about patient care.
"Evidence-based medicine constitutes our core activity, both as a funder of research and as an organisation committed to advancing veterinary knowledge, so we have declared our unreserved support for the 'All Trials' campaign's aims."
No publicly available registry of clinical trials exists at present for veterinary medicine. However, the trust says it aims to contribute to a future where such information can more easily be shared. It also hopes the goals of All Trials will be replicated in the veterinary field.