The RCVS will be focusing on its current work around mental health awareness and well-being at this year's SPVS/VPMA Congress.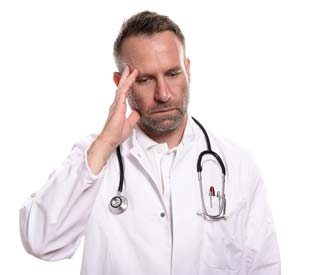 The congress takes place at the Celtic Manor Resort near Newport, Wales on 27-28 January, with a full day's programme on Friday based around the RCVS Mind Matters Initiative, chaired by GP Radha Modgil, a co-host on Radio 1's The Surgery.
The programme starts at 10:40am with a talk from Dr Modgil entitled "Work-related mental health", in which she will outline how to recognise common mental health problems in oneself and colleagues and the steps to take once these have been identified.
This will be followed at noon by the unveiling of the winners of the Mind Matters Initiative-supported SPVS Wellbeing Award, which recognises practices working to ensure a happy, healthy workforce.
Resilience in the workplace
Veterinary coach and mentor Carolyne Crowe adds her experience of working with practices across the UK to manage stress and tackle work-related mental health problems, while Nick Stuart, SPVS senior vice-president and chair of the Wellbeing Awards judging panel, shares ideas from some of the other highly commended entries.
The final session (at 2pm) will be a discussion about how to build resilience in the workplace, chaired by Dr Modgil and featuring psychologists Andy McCann and Jamie Baker alongside Rosie Allister, a veterinary surgeon who has studied mental health and well-being in the profession with a particular focus on building resilience in undergraduates to help them cope with the stresses of clinical practice.
On the Saturday, from 10-11:30am, Mind Matters Initiative director Lizzie Lockett and RCVS council member Kate Richards will lead a workshop to consider how to improve mental health and well-being in large animal, equine and mixed practice.
Other RCVS projects
The college will also have a team at stand C35 in the congress exhibition to answer questions about current RCVS initiatives, including the Practice Standards Scheme (PSS), the Vet Futures and VN Futures projects, the confidential reporting line and the ongoing review of RCVS CPD policy.
A number of free 30-minute PSS surgeries with assessor Ean Garner-Richardson are also available for practices interested in joining the scheme or with questions about any aspect of it. Email RCVS events officer Emma Lockley on e.lockley@rcvs.org.uk to reserve a slot.