Royal College of Veterinary Surgeons dismisses case of Sheena Brimelow – who admitted submitting incorrect invoices to insurer Petplan – saying it was "far short of being satisfied" that she acted dishonestly.
The disciplinary committee (DC) of the Royal College of Veterinary Surgeons (RCVS) has dismissed a case against a veterinary surgeon said to have been dishonest in claims made against insurance company Petplan.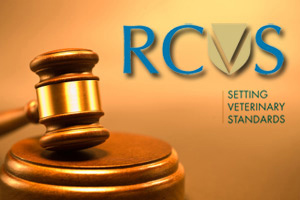 Sheena Brimelow, formally of Kinver Veterinary Practice in the west midlands, stood accused of filing claims not representative of the costs she incurred.
The charges relate to a period between January 1 2008 and October 1 2009 when Ms Brimelow was treating her parent's dog, a Cairn terrier called Sherry, at the practice. It was alleged she had submitted invoices with her claims showing the retail prices for several items, when she had paid the practice only the cost prices. Ms Brimelow had admitted she had deleted records from the practice computer showing the correct retail prices so overall figures were accurate.
In the four-day hearing, the DC considered whether Ms Brimelow had either behaved dishonestly or, in the alternative, ought to have known not to have included the sums she did in the insurance claims forms. The committee said they found Ms Brimelow an honest and reliable witness who spoke openly and accurately about what she had done.
A representative from Petplan said the company considered Ms Brimelow's actions to be "a genuine misunderstanding". The committee also found there were no clear guidelines in the practice as to how staff insurance claims should be handled. It also felt that, as a result of the insurer's communications failures, it was conceivable Ms Brimelow was unaware of how claims concerning the insured pets of practice staff should be handled. The committee also calculated Ms Brimelow, who offered to repay any monies to her employer or the insurer, had benefited by only £90.50.
Chairman of the committee Peter Lees said: "In all the circumstances, the committee is far short of being satisfied so it is sure that Ms Brimelow acted dishonestly in this case. The committee considers she was naïve and misguided in handling the insurance claims in the way that she did.
"In these circumstances, the committee is not sure that the college has proved that the respondent ought to have known that she should not have included sums on the claims form, which did not represent the costs that she had incurred."
Both elements of the charge were dismissed.