Vets and VNs have five weeks to feedback their thoughts on the RCVS – does the regulator do a good enough job, what do you think….?
Vets and nurses are being urged to feedback their experiences of the RCVS, in order to help the organisation become a 'first-rate regulator'.
Over the next five weeks the Royal College will be running an online survey to gauge the profession's thoughts on what the regulator does well, as well as the things that could be improved.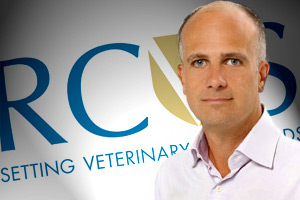 RCVS chief executive Nick Stace explained: "Becoming a first-rate regulator is the aim, building on the good things we do and challenging ourselves to be better where we fall short."
"Although the RCVS has a long and proud history, we also need to have a sustainable future. Careful scrutiny of what we do, and how we can improve, will ensure this.
"I would urge all members of the veterinary team to take this unique opportunity to help improve the regulation of their professions."
The online questionnaire forms part of the college's new 'first-rate regulator' initiative, whereby the RCVS will run surveys and interviews with vets and nurses in practice, as well as council members, before setting out any recommendations for change.
Survey participants are asked to list the three main adjectives they would associate with the organisation, along with the main functions of the college and whether they should be performed better.
In addition to polling the profession, the RCVS will also be conducting a 'desk study' to see how it compares to other regulators.
 
The online survey closes on January 4, 2013 and can be completed here
Individuals who are not vets, VNs, students or practice managers but wish to contribute should directly contact Nick Stace