The RCVS will be raising awareness of its Mind Matters Initiative (MMI) and promoting the Practice Standards Scheme (PSS) Awards at this year's BSAVA Congress, it has said.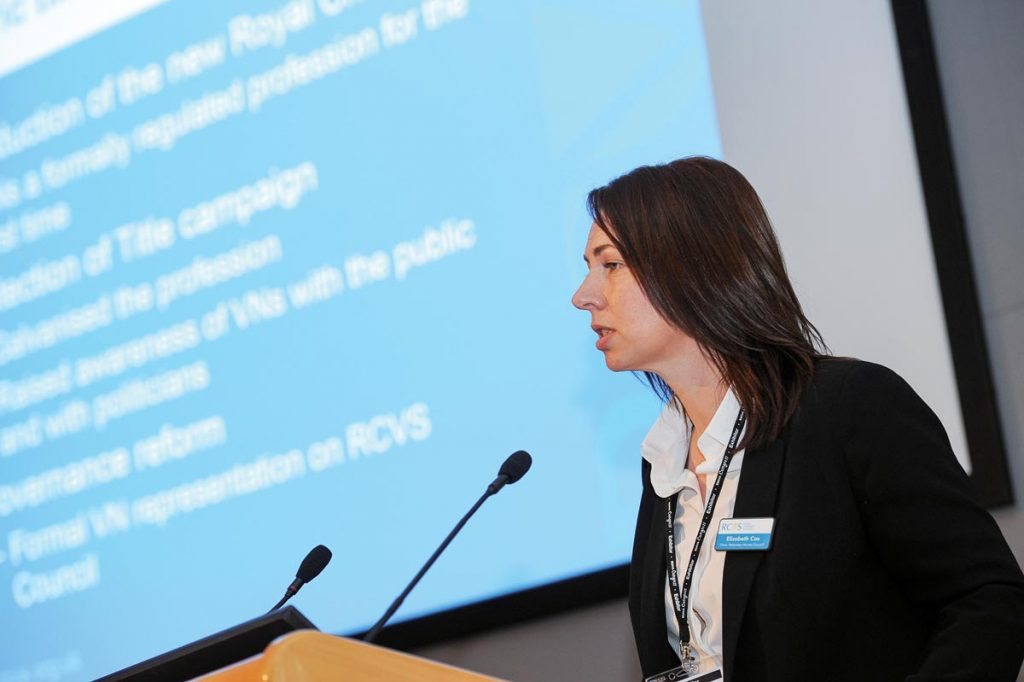 College staff will be on stand 103 at the event, which takes place on 6-9 April at the Barclaycard Arena and ICC in Birmingham.
They will be on hand throughout the four days to answer questions about a range of different projects and initiatives.
Mind Matters
Launched in December 2014, the MMI aims to increase the accessibility and acceptance of mental health support in the profession.
Visitors to the stand will be able to take part in the MMI #wellbeingtip social media competition, sharing their own well-being tips for a chance at winning a Fitbit Alta.
Also, on the Saturday, MMI director Lizzie Lockett will be talking with the Veterinary Defence Society's Catherine Oxtoby in a session called "Blame and shame: lost learning in the veterinary profession".
Other talks include:
"Occupational stressors in veterinary practice in the UK", with Elinor O'Connor from Alliance Manchester Business School
"Resilience; what does it really mean?", with Richard Dorney from Strongmind Resilience Training
Practice standards
PSS assessors will be on hand during Thursday and Friday for one-to-one surgeries to discuss any aspect of the scheme, including its new awards. To book one, visit the RCVS website.
Delegates can also learn more about the PSS awards at a special drinks reception on Thursday evening. The event, which is free to attend for all delegates, will feature:
PSS assessor top tips
presentations from two award-winning practices about their experiences of the awards assessment process
an awards ceremony with RCVS president Chris Tufnell
the opportunity to win one of three Awards Assessment Days, worth around £400 each
To reserve tickets, visit the RCVS website.
Elsewhere
Other college activity includes:
Director of veterinary nursing Julie Dugmore joining BVNA president Sam Morgan for a joint talk on "Where do we see the profession in 2025?" on Thursday.
Updates on the college's Brexit Presidential Taskforce and the new pilot of outcomes-based CPD in the Big Issues stream on Friday morning.
Private clinics with the advice team to discuss any queries about the RCVS Code of Professional Conduct – book a clinic via the RCVS website.