Charity Guide Dogs has announced it has appointed pet health nutrition specialist Royal Canin as its sole dog food supplier.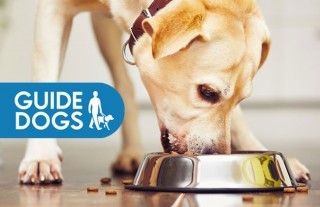 According to the charity, the decision was made after a "careful review" of its approach to feeding the 8,000 dogs it looks after.
Royal Canin is to supply a range of premium and specialist diets to meet the different needs of the charity's dogs – from puppies to working guide dogs and older retired dogs.
Essential selection
Carol Warner, service director of canine services at Guide Dogs, said: "Every day our guide dogs are working hard to help thousands of people with sight loss live independently and with confidence, so it is essential they get the right nutrition.
"Whether they are puppies in training, trainee guide dogs, working guide dogs or a golden oldie enjoying a well-earned retirement, we want to make sure they get the best diets possible."
Pauline Devlin, director of scientific communications and corporate affairs at Royal Canin, said the company was "really looking forward" to working with Guide Dogs and will be developing a variety of other partnership opportunities with the charity during 2016.