Vets can learn about the investigation and management of disorders of the digital sheath at a CPD event in February.
Rossdales Equine Hospital and Diagnostic Centre in Newmarket, Suffolk hopes to enlighten attendees on the equine digital flexor tendon sheath – which, it said, "remains an enigma" to many practising vets – at its one-day BEVA-approved CPD course on 10 February.
Persistent lameness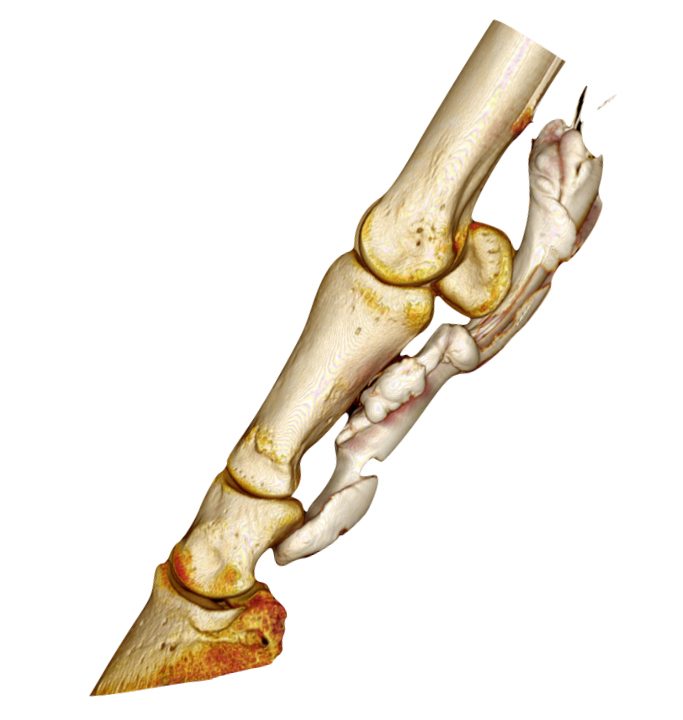 Conditions relating to the equine digital flexor tendon sheath can be a cause of persistent lameness in all types of working horse.
Speakers will include:
Andy Fiske-Jackson, RVC lecturer in equine surgery
Marcus J Head, Rossdales Diagnostic Centre senior associate
Roger Smith, RVC professor of equine orthopaedics
The event will have an emphasis on anatomy and its relationship to imaging and surgical intervention, while the surgical lectures will illustrate what can be achieved by tenoscopic evaluation and treatment, providing delegates with the information required when confronted with digital sheath lameness that may require referral.
Challenging diagnosis
Rossdales vet Lucy Grieve, who organised the course with Dr Head, said: "As an ambulatory vet, I know how challenging it can be to diagnose problems of the digital flexor tendon sheath.
"Having a day of CPD devoted to the subject will really help clarify how to approach, treat and manage cases, and when referral is indicated. Our intention in organising this course is to provide constructive support to vets in practice by sharing the knowledge of vets at the top of their game in this field."
The event is sponsored by Eickemeyer, Dechra Veterinary Products, Vetoquinol and BCF Technology.