A veterinary product designed to quickly stop internal and external bleeding without the need to apply pressure was showcased at the London Vet Show.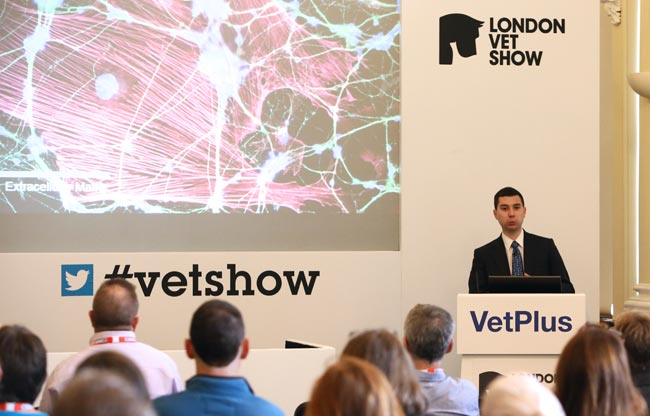 Product inventor Joe Landolina told delegates: "So long as you can get Vetigel to the site of bleeding, it will be stopped instantly.
"It allows vets to expand their surgical repertoire and treat those cases which might otherwise be beyond the scope of current surgical methods," he said.
Saving time and lives
Mr Landolina explained the product's pioneering technology is being used in practice to save both time and lives.
The gel works by simultaneously adhering to a wound surface and helping the body create a durable fibrin clot. It can be removed completely from the wound site without the risk of re-bleeding and is sterile for use on internal and external wounds/surgeries in companion animals.
UK distribution
Vetigel will be distributed in the UK exclusively by global nutraceutical expert VetPlus when it is released into the UK market in the first half of 2016.
VetPlus senior marketing manager Phillipa Lomax said: "It is a truly revolutionary product and we are delighted to be the exclusive distributor in the animal health market, outside of the Americas."