A leading veterinary dermatologist has called for vets to prescribe narrow-spectrum antibiotics for first-line cases of otitis externa (OE) to help reduce levels of multiple-resistant, chronic infections.
Sue Paterson, president of the European Society of Dermatology and an RCVS specialist, said antimicrobial resistance (AMR) was making OE cases increasingly difficult to resolve, and proposed vets could help overcome the problem by rethinking their first-line prescription choices.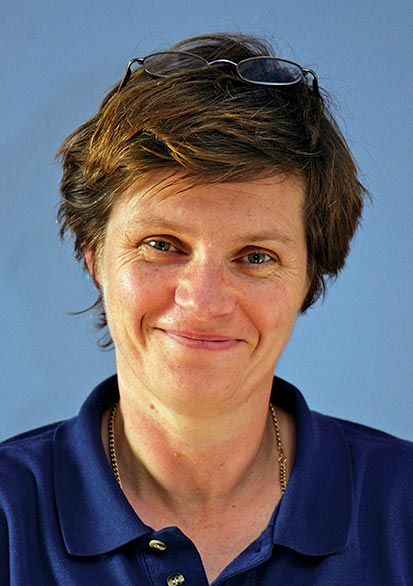 She suggested one force driving AMR in OE cases was many vets were simply failing to conduct cytology and prescribing more powerful, broad spectrum drugs than required.
Mrs Paterson said: "Whenever I lecture, I always say 'you need to do some cytology on an ear to know what's actually in it – then you can prescribe appropriately'."
Review
Mrs Paterson said she was involved in a large-scale review with the Small Animal Veterinary Surveillance Network (SAVSNET) at the University of Liverpool, looking at cases of Pseudomonas otitis and noted: "What's interesting is, looking at the clinical notes from some of these cases, vets are prescribing drugs when they actually don't know what's in them."
She added: "A lot of this is simply not looking at the cases properly, and that goes across the board for all dermatology cases.
"It's not knowing what they're using and what the spectrum of activity is for that antibiotic."
Frightened
Mrs Paterson suggested poor compliance – resulting from the patient's behavioural problems associated with ear phobia – also has a long-term impact.
She argued a lot of dogs, particularly young ones, were being frightened or hurt when their ears were treated.
She said: "We don't use enough pain relief and we use strong ear cleaners that are alcohol-based that have low pH. We need to be much more sympathetic to the needs of these particularly young dogs so we don't end up frightening them."
Mrs Paterson added: "Managing acute OE cases appropriately is really important.
"The take-home message to vets is when a case comes in, always assess it and do cytology first. If you've got a yeast, or you've got cocci in it, they will almost always be staphylococcus, so reach for a narrow-spectrum antibiotic."
Read the full story in March 27 issue of

Veterinary Times

.