Vets are being asked to assist in an investigation into the prevalence of pseudopregnancy in spayed bitches – and be in with the chance of winning £300 in cash at the same time.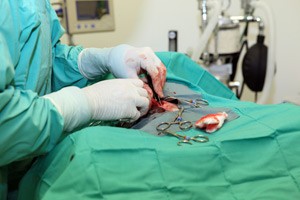 The University of Glasgow School of Veterinary Medicine with sponsorship from Ceva Animal Health has set up a research team and are asking vets to answer a simple questionnaire.
The aim is to gather data to help establish how often vets are diagnosing and treating pseudopregnancy and, in particular, how frequently the condition occurs both before and after spaying.
The questionnaire will be posted out to a representative sample of veterinary surgeons at the end of October. All completed questionnaires need to be returned by November 13 and will be entered in a draw for the chance to win £300 in cash.
It is intended that following this initial work, a prospective study establishing the wider incidence of pseudopregnancy in both entire and spayed bitches will ensue.