Latest figures reveal a 20% year-on-year drop in the number of vets removed from the register for non-payment of their annual renewal fee.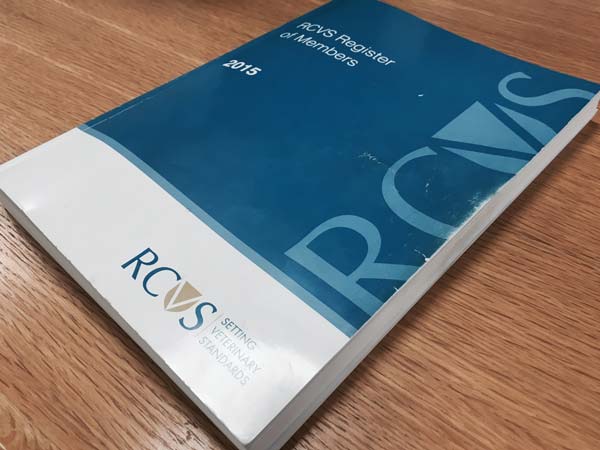 On 1 June, the RCVS removed the names of 296 veterinary surgeons from the register for non-payment – 20 of whom have since been reinstated. In 2015, 372 veterinary surgeons were removed.
The fee was officially due by the end of March, although the final date it could be paid was 31 May.
Check the register
The RCVS has published a list of the names on its website and encourages practices to check their staff members do not appear there. If any person who has been removed from the register performs an act of veterinary surgery they will be doing so illegally.
Anyone who was taken off the register on 1 June, but has since been restored, will not appear on the list.
Employers can also use the online "Find a vet" search tool, which is updated on a daily basis.
Restoration
Vets who have been removed from the register but wish to apply for restoration should contact the RCVS registration department on telephone 020 7202 0707 or email registration@rcvs.org.uk
A £299 restoration payment would need to be paid in addition to the outstanding annual renewal fee.
Any vets who have paid their fee, but have yet to complete the annual renewal process by confirming their registration details; confirming they have complied with the RCVS requirement for CPD of 105 hours over a three-year period; and declaring any convictions, cautions and/or adverse findings, should do so by the end of July.