A music event conceived by vet Noel Fitzpatrick to promote the One Medicine concept that all disease should be studied in animals and humans at the same time, is returning for a second year.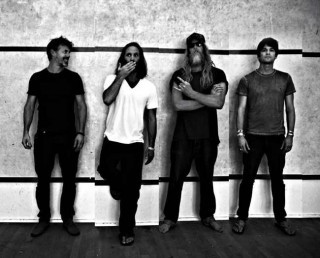 This year's One Live event will take place on 4 June at Loseley Park in Guildford, Surrey.
The concert's headline band will be Reef, with support from The Feeling and Scouting for Girls. Other acts include Sound of the Sirens and Sunshine Underground.
One Medicine
Prof Fitzpatrick said: "I truly believe One Medicine is the only rational solution to finding cures for diseases such as cancer and the only rational thought process to look after all animals too – both domestic and wild – in our ever-shrinking planet.
"I have committed my entire life and everything I stand for to this goal. The future of our children and the planet they inherit depends on what we do right now.
"Animals deserve their little bit of the world too. They have given us so much in medicine and love – it's time to give a little back."
The One Live concert is in support of The Humanimal Trust – the first UK charity to generate awareness and inspire participation and development of new health care initiatives for the benefit of us all.