Veterinary authorities have reacted with dismay to the news an American citizen has died from an infection that proved resistant to all known antimicrobial drugs.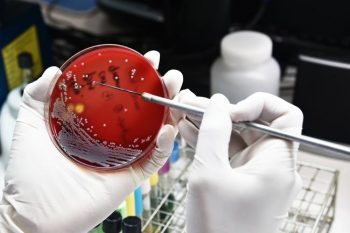 BVA junior vice-president John Fishwick warned: "The report of a woman in the US who died due to an antimicrobial-resistant superbug is a stark reminder antimicrobial resistance (AMR) is a real danger to humans and animals. Antibiotics are vital drugs in treating disease and preventing human and animal suffering, and it is essential they are used wisely.
"The veterinary profession is working hard to reduce the use of antibiotics in large and small animals, advocating as little use as possible, but as much as necessary – with the whole vet-led team employing supportive and preventive practices. Yet the reduced and targeted use of antibiotics in animals is just one piece of the jigsaw when tackling AMR."
India hospital visits
The US citizen, who was in her 70s, had been on an extended trip to India where she had been admitted to hospital on multiple occasions over two years for a femur fracture and, later, bone infections.
On returning home to Washoe County, Nevada, in August 2016, she was admitted to acute care in a Reno hospital with a primary diagnosis of systemic inflammatory response syndrome – likely resulting from an infected right hip seroma.
Carbapenem-resistant Enterobacteriaceae (CRE) that was resistant to all available antimicrobial drugs was diagnosed. The specific CRE, Klebsiella pneumoniae, was isolated from a wound specimen. The patient was placed in a single room under contact precautions, but died from the incurable infection early in September.
Multi-resistant
The Centers for Disease Control and Prevention (CDC) confirmed the mechanism of AMR to be New Delhi metallobeta-lactamase – an enzyme that makes bacteria resistant to a broad range of beta-lactam antibiotics – and published the case in its Morbidity and Mortality Weekly Report journal.
Scientists at CDC confirmed isolates they had taken were resistant to 26 antibiotics, including all aminoglycosides and polymyxins tested, and intermediately resistant to tigecycline (a tetracycline derivative developed in response to emerging antibiotic resistance).
Read further reaction from NOAH, RUMA and the Alliance To Save Our Antibiotics in the 30 January issue of Veterinary Times.