A television advertisement highlighting the impact of the lungworm parasite has been launched by Bayer.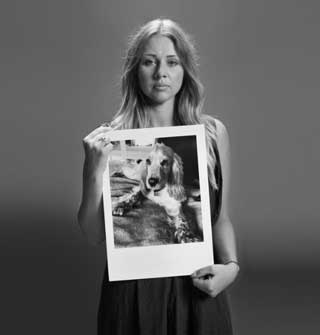 Launched on 29 February, the advert, where dog owners and vets share tragic stories of the cost of the lungworm parasite, is part of the Be Lungworm Aware campaign highlighting the consequences of lungworm (Angiostrongylus vasorum) and raising awareness about the importance of prevention.
Once the lungworm parasite is ingested, most commonly through eating slugs and snails, it can cause a dog's health to rapidly deteriorate and even result in death, Bayer said.
Natasha's story
Natasha Ravenscoft decided to share her story after her one-year-old cocker spaniel could not be saved because of the sudden effects of lungworm.
"I first noticed Baxter was unwell when he collapsed out of the blue… all of a sudden his legs went from underneath him," she said.
"His eyes started to swell up with blood. It was shocking – even the vet had not witnessed these conditions in a dog before. I was devastated."
Natasha was spurred to become involved in the campaign – which includes social media activity, materials for vets and a presence at Crufts – because she wanted to warn other owners of the importance of prevention against the parasite so Baxter "didn't die in vain".
Objective
Bayer senior product manager Donna Tomlinson said: "With the spread and increasing prevalence of lungworm in the UK, it is important to ensure the Be Lungworm Aware 2016 campaign will resonate and encourage dog owners to take action to speak to their vet and ensure their dog is protected against the parasite."
Be Lungworm Aware campaign materials are available for practices to display in waiting rooms, as well as leaflets to help vets in communicating to dog owners the importance of protecting their dog against lungworm. These can be ordered at www.vetcentre.bayer.co.uk
To find out more about Be Lungworm Aware 2016 activities and to view the real life lungworm stories, visit www.lungworm.co.uk