The RCVS is looking to recruit a professional development phase (PDP) dean to help newly qualified veterinary graduates transition from student to working life.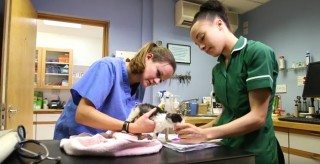 The part-time role (up to 20 days per year) has become available after Agnes Winter, who has overseen the PDP for some time, decided to reduce her commitment.
Requirements
Applicants will need to have experience of working in general practice as a veterinary surgeon and a sympathetic understanding of the challenges faced by newly qualified graduates.
Experience of dealing with and advising students, or of employing and supporting new graduates, is also required.
To apply, email a covering letter and brief CV describing your relevant experience to pdp@rcvs.org.uk by 5pm on 10 June.