A member of the Veterinary Defence Society has raised concerns the RCVS' regulatory role puts it at odds with being able to look after its members' mental health.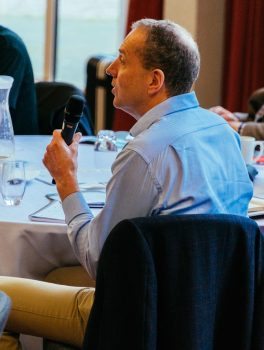 Martin Hosegood made his comments at the Mind Matters Initiative (MMI) symposium following a plenary talk on "protecting and improving mental health at work" from the Mental Health Foundation's Chris O'Sullivan.
'Disappointed'
He said: "Chris, you made a compelling case – as businesses – for looking after the mental health of our employees, but, as you say, we are also a regulated profession. Are our regulators doing a good job when we disclose our mental health to them?
"And, I don't believe the way we have been structured under the Veterinary Surgeons Act, and the way the profession is, shall we say, disciplined, is necessarily fit for purpose when it comes to that.
"Clearly, the MMI is a fantastic step forward, but we do come across time and again people who have disclosed their mental health problems to their profession, to their regulator, and have been disappointed by the way they have been handled."
GMC's approach
In response, Debbie Cohen, another plenary speaker, cited research and actions by the General Medical Council (GMC) to look after doctors undergoing investigation.
She said: "We recently had [a report] about the number of suicides in relation to people being investigated under the GMC. So, it did one piece of work where it said 'oh yeah, there's a problem', but the stats are quite difficult because this is complex and messy work.
"[Mental health expert] Louis Appleby did a further piece of work about how to support people more effectively and said every part of the [investigatory] journey has to be mentally health aware."
'Much to be done'
After the symposium, director of the MMI Lizzie Lockett said the day made the college realise although a lot had been achieved, "there always remains much to be done".
"The good news is there is a fantastic will among members of the veterinary team, and those who support them, to continue this journey towards reducing mental ill-health and stigma within the profession," she added.
"The positive and collaborative spirit was inspirational."
Read the full story in the 6 February issue of Veterinary Times.