Vets and veterinary nurses are being urged to familiarise themselves with compulsory dog microchipping guidance before regulations come into force in April.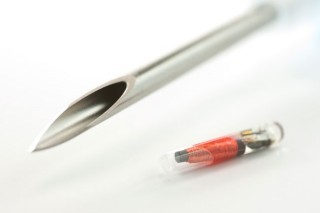 The advice comes from the RCVS, which has updated the chapter of supporting guidance in its Codes of Professional Conduct for Veterinary surgeon and Veterinary Nurses to provide further advice on the regulations, available at www.rcvs.org.uk/microchipping
Regional differences
RCVS standards and advisory manager Laura McClintock said: "We recommend vets and veterinary nurses familiarise themselves with the regulations applicable in their part of the UK as, despite broad similarities, there are some very slight differences to be mindful of.
"For example, each set of regulations has slightly different stipulations as to what details should be recorded on a database and the health exemptions are worded slightly differently."
Professional obligations
Ms McClintock added: "We would also like to take this opportunity to reiterate the advice issued by our standards committee last year that, after 6 April 2016, a vet or veterinary nurse who discovers a dog has not been microchipped will not be obliged to report this to the authorities.
"However, he or she may wish to advise the dog owner of the regulations and encourage him or her to comply."
For the regulations for each country, veterinary professionals should refer to:
For further advice about the supporting guidance, contact 020 7202 0789 or profcon@rcvs.org.uk