The RCVS has launched a new fellowship scheme and is accepting applications from veterinary surgeons who have made a meritorious contribution to their field.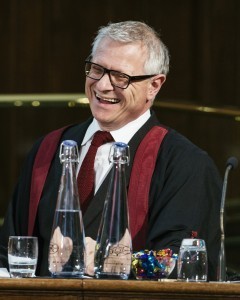 The fellowship scheme was launched with three routes to membership:
meritorious contributions to knowledge
meritorious contributions to clinical practice
meritorious contributions to the profession
The changes were approved by the RCVS council at its June 2015 meeting following a consultation on how the fellowship could be developed to move away from an examination-based award to become a learned society.
'Significant development'
RCVS president Bradley Viner said: "I hope, as a learned body, the fellowship will help advance and develop clinical and professional standards by sharing their knowledge and expertise with the profession.
"The move from being an examination-based award to the three new paths to entry is a significant development as it will widen the reach of the fellowship, particularly to those working in clinical practice.
"I would strongly encourage all those who feel they have made a meritorious contribution to any of these three areas to apply, as I am hopeful we will be able to award our first group of new fellowships at RCVS Day on 15 July."
Criteria
The criteria for achieving fellowship includes sustained contribution to scholarship, producing a body of creative work that has been disseminated to others, indisputable advancement of their subject, providing leadership to the profession and advancement of public understanding of the profession.
Applications will be assessed by a credentials panel to see if they meet the proposed criteria. Applications approved by the panel will then be put to the fellowship board, which will meet once a year to consider the list.
The closing date for initial applications is 11 May. Forms for the three different routes to fellowship, as well as further details about criteria and a list of relevant doctorate programmes, are available at www.rcvs.org.uk/fellowship
All current fellows, including honorary fellows, will retain their status.
For more information about the fellowship, the criteria for becoming a fellow and the application process, email Simon Wallace, RCVS fellowship officer, at s.wallace@rcvs.org.uk