Stephen May has been elected the RCVS' junior vice-president for 2016-17.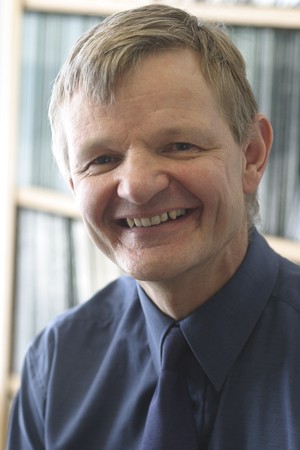 Prof May will take on the role at RCVS Day on 15 July, pending the outcome of this year's RCVS council election.
He was elected at the council's meeting on 3 March and will replace Chris Tufnell, who will become president for 2016-17.
Background
Prof May was an appointed member of council, representing the Royal Veterinary College (RVC), from 2001-2010 and has been an elected member since 2012. He is expected to serve as RCVS president for 2017-18.
He is deputy principal of the RVC, having worked there since 1993 in a number of positions including head of the farm animal and equine clinical department, and vice-principal for teaching.
All change
At the same meeting, Susan Dawson, head of the school of veterinary science at the University of Liverpool, was elected as chairman of the education committee. She will replace Jo Price, who leaves RCVS council in the summer to become vice-chancellor of the Royal Agricultural University.
Prof Dawson has been an appointed member of council since 2011 and has served on the education committee for five years. She will also take over as BSAVA president at next month's congress.
David Catlow was also reconfirmed as chairman of the standards committee.