The RCVS chief executive has insisted his appointment to the board of one of the UK's largest and most influential financial regulatory bodies will not interfere with his college job.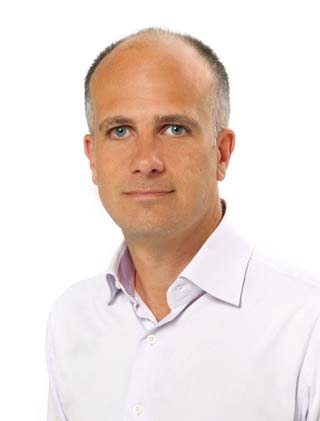 On the contrary, Nick Stace – who continues as the college's chief executive in tandem with the Government appointment as a non-executive board member of the Financial Conduct Authority (FCA) – has assured vets the move will only enhance the RCVS, and the profession as a whole.
News of Mr Stace's FCA appointment prompted questions to Veterinary Times as to how he would be able to give 100% to his new FCA duties, as well as giving 100% to his role as RCVS chief executive.
Veterinary Times asked him the question. Mr Stace responded: "In terms of time commitment, there are 11 board meetings a year; so, therefore, 11 days when I will be required and, of course, there is inevitably quite a lot of reading and so on, but that eats into your home time, rather than your work time, so I think the commitment is manageable."
Hugely beneficial
Mr Stace suggested while being on the FCA board would not detract from his RCVS duties, the appointment had the potential to be hugely beneficial to the college, and to the wider veterinary profession.
He said: "For the RCVS, it's really recognition we're an organisation at the top table, and that we are taken seriously.
"Putting my personal involvement to one side, if the chief executive of the RCVS is taken seriously at one of the largest and most influential regulators in the country then it puts the RCVS in that place, too."
Helpful exposure
Mr Stace continued: "I think being exposed in the way I will be, by being on the board of a regulator that is at the cutting edge of regulation for its sector across the world, will be very helpful."
Asked what message he wanted to send to those who may think his RCVS role would suffer as a result of his new FCA position, Mr Stace said: "It's quite the opposite. My position in relation to the RCVS will be greatly enhanced."
Read the full story in 3 April issue of Veterinary Times.