Sick animals previously deemed untreatable have been offered a lifeline with the introduction of the UK's first stand-alone interventional radiology service.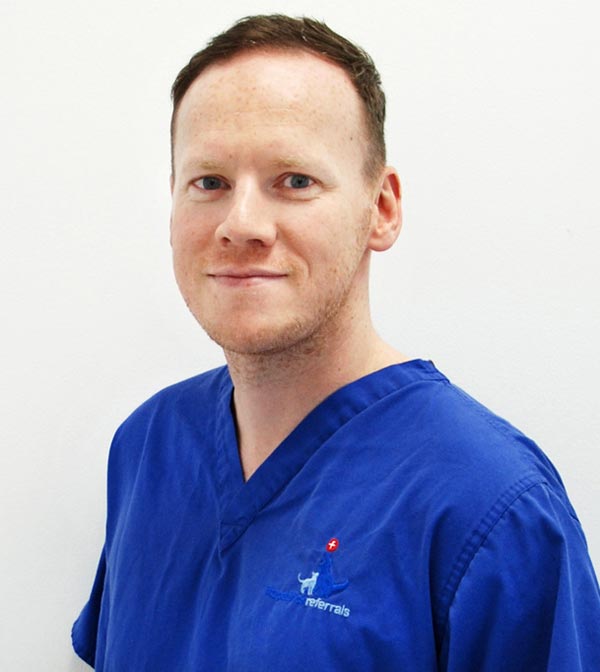 Internal medicine specialist Gerard McLauchlan is to spearhead Fitzpatrick Referrals Oncology and Soft Tissue hospital's new interventional radiology service, which will offer "life-saving and life-changing" procedures to sick animals across the country.
Fluoroscopy
Interventional radiology is a form of precise target therapy used primarily to tackle cancer, respiratory, urinary and vascular problems.
The procedure involves the use of fluoroscopy – often in combination with either bronchoscopy, endoscopy or cystoscopy – to access structures within the body and deliver chemotherapy drugs or relieve obstructions, such as strictures, stones or cancer.
Dr McLauchlan said: "If you give chemotherapy through a vein – which is the traditional method of administration – it goes all the way around the dog's body and, therefore, by the time it reaches the tumour, it is diluted.
"Using the fluoroscopy unit, I can deliver the treatment via an artery close to the tumour – meaning we can give much higher local doses of chemotherapy."
Radiology focused
Dr McLauchlan spent a year in New York training with the team that pioneered interventional radiology in veterinary medicine while undertaking a fellowship on the topic.
He is one of a handful of specialists in the world, and the only one in the UK, to have completed the fellowship.
Dr McLauchlan said: "While I'm an internal medicine specialist, I have joined Fitzpatrick to focus purely on providing a fully comprehensive interventional radiology service."
Creative thinking
Dr McLauchlan believes interventional radiology is successful because it enables clinicians to think outside the box and apply creative thinking.
He said the experience of working with the US team changed how he approached and managed such cases "100 per cent".
Subsequently, he believes interventional radiology is going to be one of the most rapidly growing areas in the veterinary field over the next 15 years.
Dr McLauchlan is encouraging colleagues to contact him (via email at guildford@fitzpatrickreferrals.co.uk) with any questions about interventional radiology techniques and how it could help their patients.
Read the full story in the May 29 issue of Veterinary Times.