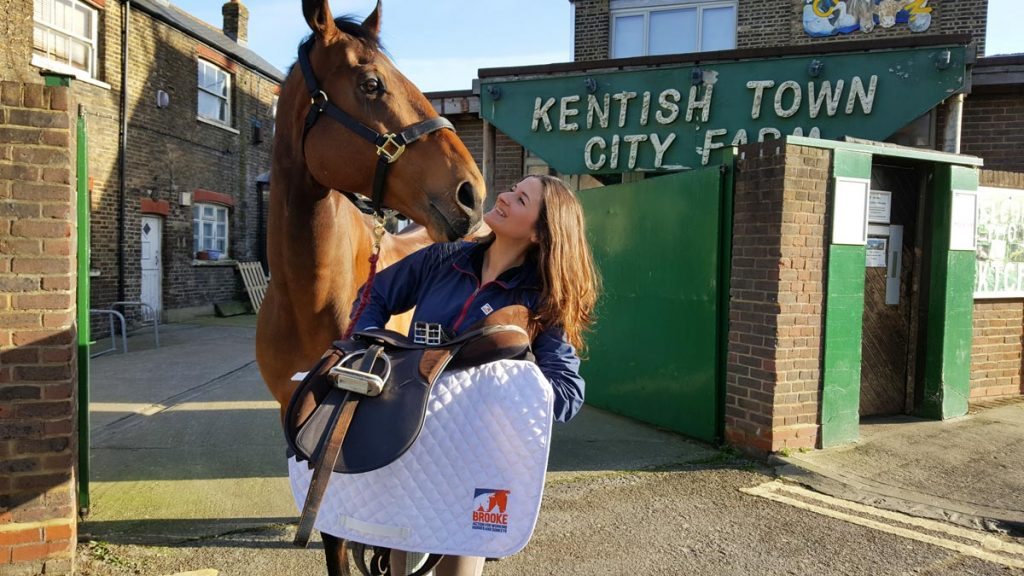 A horse and donkey charity has thrown down the gauntlet to keen riders across the profession and the UK via a new fund-raising event.
"MyHackathon" tasks participants to saddle up and ride 100 miles in 100 days to raise £100 for charity Brooke, Action for Working Horses and Donkeys.
The money raised will help improve the lives of working horses, donkeys and mules, as well as the people who depend on them.
Signing up to the event is free and supporters can take part alone or share the distance with friends, while fund-raising can be done through JustGiving.
'Make a difference'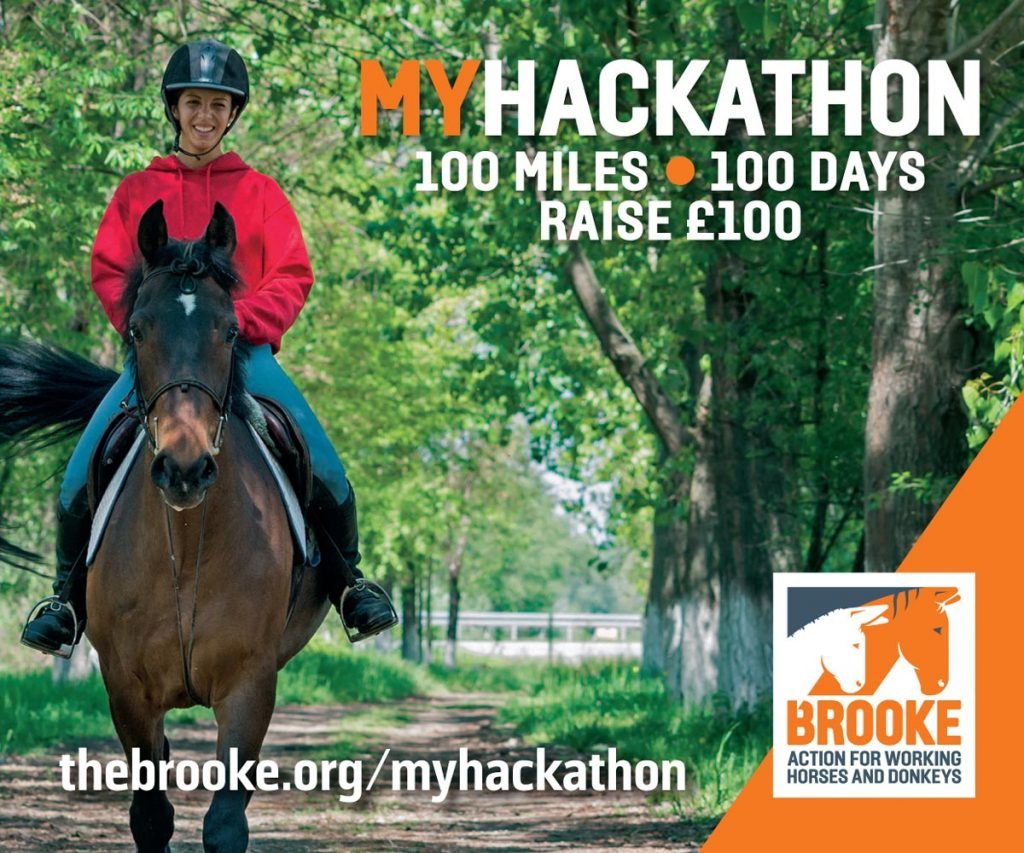 Riders can start their "hackathon" now, and are encouraged to complete their challenge by 31 October 2017.
Prizes including certificates, badges and rosettes will be awarded to those who reach or exceed their fund-raising goal.
Brooke community fund-raising programme manager Paul Munro said: "By jumping into the saddle riders will be making sure they and their horse are getting regular exercise and staying healthy.
"Not only that, they'll also be helping to reduce the suffering of the world's most vulnerable working horses, donkeys and mules. Ride for them, and make a difference."
The charity said £100 could pay for three portable water troughs or train two vets, giving them the equipment and skills they need to help improve working equine health for a whole community.
For more information or to register, visit Brooke's MyHackathon webpage.