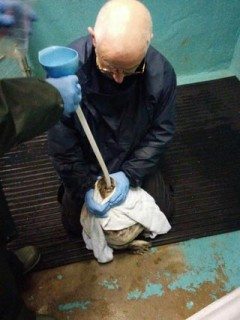 A rehydration products donation by Norbrook Laboratories to British Divers Marine Life Rescue (BDMLR) has meant 53 seal pups received medical assistance after storms hit Cornwall last winter.
The charity is the main organisation active in responding to strandings of marine mammals around the UK coast.
Many thanks
Darryl Thorpe, BDMLR veterinary consultant and clinical director of the organisation's seal pup hospital, wrote to vet times to express his gratitude to Norbrook for the generous donation of rehydration products, injectable antibiotics and NSAIDs.
He said: "This donation significantly helped our ability to treat the high number of pups needing treatment and contributed greatly to their survival during the very stormy Cornwall winter of 2015 to 2016.
"On behalf of BDMLR, I would like to thank Norbrook for their kind donations."