The APHA is offering private interferon gamma blood tests to diagnose bTB under certain conditions.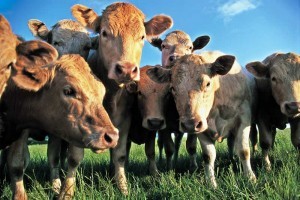 As part of new cattle measures to help achieve TB freedom, as of 6 April, farmers in England will be able to submit blood samples for TB testing to an APHA laboratory at their own expense, via a private vet and with prior APHA approval.
The private blood test will be available in limited scenarios outside of the Government-funded testing programme, where farmers seek additional assurances as to the TB-free status of their animals.
This will provide additional TB test options to farmers wanting to check and monitor the health of their cattle, or those they plan to purchase.
Eligibility
Those not eligible for private blood testing include:
cattle from herds under restriction undergoing Government interferon gamma blood testing
skin test-positive and other cattle awaiting slaughter for TB control purposes
animals in Scotland, Wales or Northern Ireland at the time of testing
herds under restrictions for overdue tuberculin skin tests
cattle younger than six months
For more information, farmers and private vets should contact their regional APHA office.