Staff at two veterinary practices are celebrating after being named among the most rabbit friendly vets in the UK by the Rabbit Welfare Association and Fund (RWAF).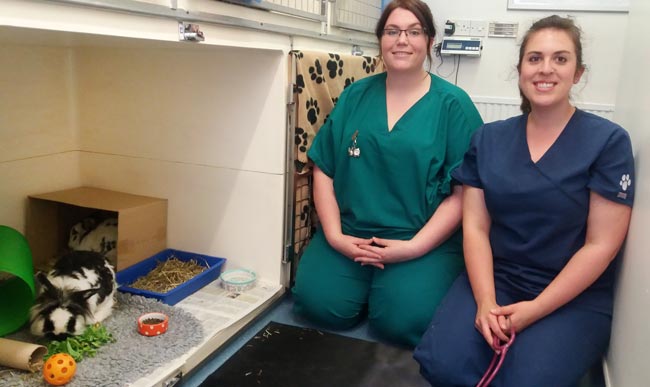 The charity, which works to improve the lives of pet rabbits through education and campaigning, holds a list of "rabbit friendly vets" to guide owners when it comes to selecting a clinic for their pets.
To be on the list, vets must hold a practice membership of the RWAF and submit an application. Richard Saunders, the RWAF's vet specialist, assesses each application individually, with practices receiving either a gold or silver rating.
Comprehensive assessment
The assessment has been made more comprehensive, covering areas such as pain management, diagnosis, whether the practice has a rabbit waiting area and ward, and the skills of the vets.
To promote the new assessment, practices that applied to be included in the rabbit friendly vet list were entered in to a competition to find the most rabbit friendly vets in the UK.
An RWAF spokesman said: "The two practices that are classed as highly commended, and our winners, are Dee Collins of Quantock Vet Surgery in Bridgwater, Somerset and Deb Stafford of Gilmoor Vet Surgery."
'Delighted and proud'
Speaking about the achievement, Ms Collins said: "Our whole team has a passion for rabbit medicine and welfare, and so we are delighted and proud to win this award."
Ms Stafford said she was delighted and honoured to receive the RWAF award on behalf of herself and the team.
"It is wonderful to know that the hard work, time and care we take over bunny patients is appreciated and recognised at such a high level," she said.