Veterinary practice staff held a The Great British Bake Off-style competition to raise money to back the fight against rabies.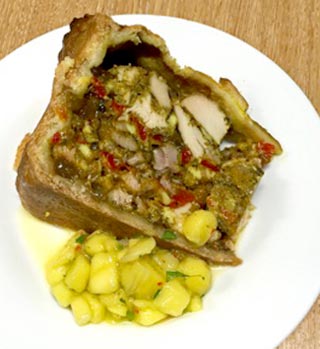 Staff at Davies Veterinary Specialists (DVS) in Higham Gobion, Hertfordshire showcased their cooking to help the practice send two staff members to Malawi to support the Mission Rabies project there vaccinating street dogs.
The DVS bake-off has become an annual favourite with staff at the referral practice – not least because they get to eat all the cakes and pies to judge the calibre of the entries.
Marks out of 10
Organised by veterinary oncologist and Bake Off addict Mark Goodfellow, the competition ran over a week, during which entries were submitted anonymously for judging.
Staff bought slices of their choice for a £1 donation, then awarded a mark out of 10 for each. Every day, a star baker was named and the overall winner was the baker with the highest average score for the week.
This year's event included a gluten-free competition and a very popular savoury day in addition to the usual sweet bake days.
Dr Goodfellow said: "As always, the standard was very high and with more than 420 slices eaten, lots of money was raised.
"The winner was Clive Elwood for a sublime spicy chicken and duck pie, narrowly beating the 2013 winner Frankie Blundell."
Funding vaccinations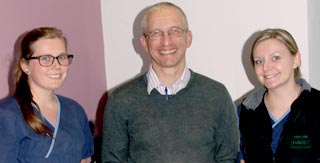 Money raised from the event will be used to help DVS kennel assistants Nic Taylor and Olivia Ellis travel to Blantyre in Malawi next May, where they will assist with the rabies vaccination of street dogs, as part of the international Mission Rabies project.
Blantyre has one of the highest reported incidences of paediatric rabies in the world.