A veterinary practice is appealing for more canine blood donors to help dogs across the country that are seriously ill or have been involved in accidents.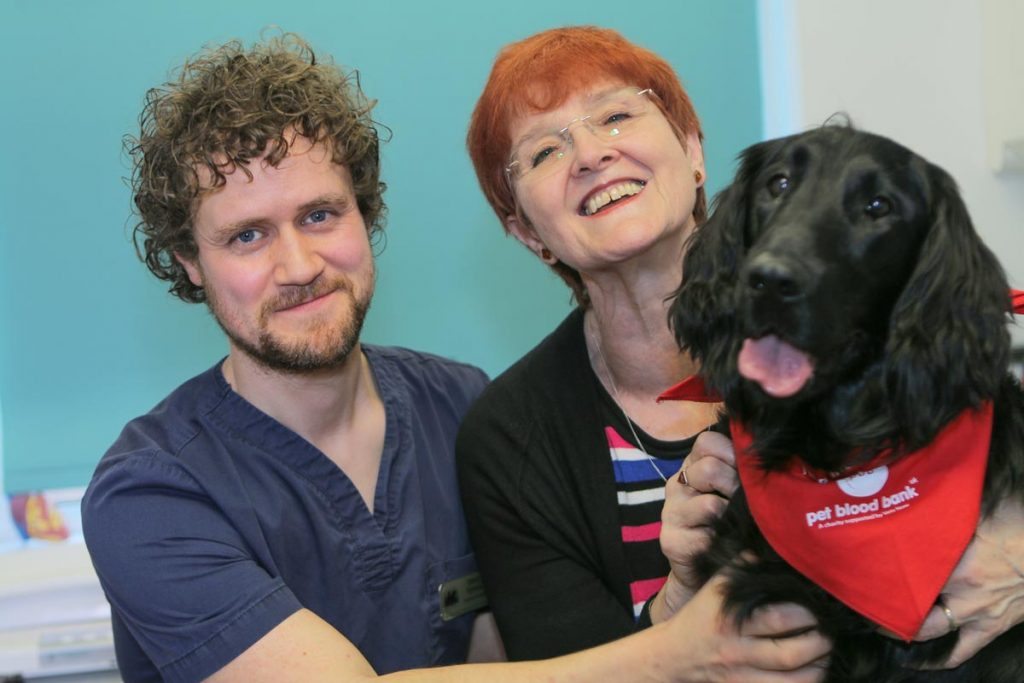 Woodcroft Veterinary Group in the north-west runs regular dog donor sessions organised through Pet Blood Bank UK (PBB), a charity that provides the service for all veterinary practices across the UK.
Revolutionising treatment
Clinical director of hospital and A&E services at Woodcroft Dave Tymms said: "Having blood available has revolutionised the treatment we can provide for our patients when it is required in an emergency.
"We use the blood on a regular basis to help save the lives of pets. With 1,000 dogs needing a transfusion last year, it is important owners bring their dogs along to donor sessions we host.
"One recent case at Woodcroft was an 18-month-old Staffordshire bull terrier called Jimmy, who had a broken tooth and when it was extracted, it continued to bleed.
"We gave him two units of fresh frozen plasma and a red blood cell transfusion to boost his levels and he went on to make a full recovery."
Saving lives
Sally Sagar's dog Dexi is a regular donor, each time giving enough blood to potentially save the lives of 12 dogs – and she receives a new toy after each session.
Ms Sagar nearly lost her dog, Gem, who urgently needed a blood transfusion 10 years ago after becoming ill and since then has regularly brought her latest pet into Woodcroft Veterinary Group to give blood.
Straightforward
"Allowing your dog to give blood is a very straightforward procedure. I bring her to Woodcroft Veterinary Hospital, she is cuddled by nurses and myself. After donating she receives food, water and a new toy – so she loves it," Ms Sagar explained.
To become a donor, all dogs must:
be fit and healthy
be between 1-8 years old
weigh more than 25kg
have a good temperament
have never travelled abroad
be fully vaccinated
not be on medication
Owners interested in bringing their dog to the next donor session at Woodcroft's branch in Councillor Lane, Cheadle Hulme, can telephone Pet Blood Bank UK on 01509 232 222 or the surgery on 0161 485 8444.