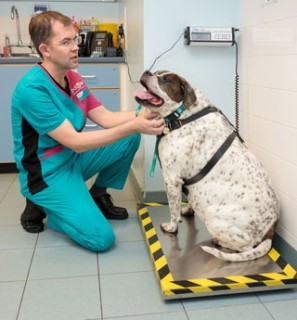 The deadline for the PDSA's Pet Fit Club 2016 is fast approaching, as all entries must be received by 6 March.
Data shows 5.5 million cats, dogs and rabbits in the UK are being fed treats every day, so PDSA vets are warning owners they could be drastically shortening their pet's life expectancy.
Scrap happy
The UK's leading veterinary charity claims a combination of owners feeding snacks, scraps, takeaway leftovers and even alcohol is fuelling the obesity crisis among our pets.
To help fight the flab, PDSA has launched its annual Pet Fit Club competition and inviting owners of overweight and obese pets to take part.
The competition is a six-month diet and exercise programme, tailored and overseen by PDSA vets and nurses. The charity will select up to 12 overweight dogs, cats and rabbits from across the UK to participate.
From fat to fit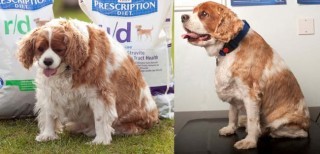 Over the past decade PDSA Pet Fit Club has helped 74 dogs, 32 cats and 6 rabbits lose a total 63 stone 11lb – the equivalent to more than 400 bags of sugar, 6,500 tins of tuna, 7,000 sausages or four heavyweight boxers.
PDSA vet Vicki Larkham-Jones said: "Pet obesity can be tackled, and through a diet and exercise programme like Pet Fit Club we can transform fat pets into fit pets."
Pet Fit Club participants will receive free diet pet food for the duration of the competition, courtesy of Dechra. The overall champ, crowned at the end of 2016, will win a year's free diet food and a pet friendly holiday courtesy of cottages.com.
To enter your pet, visit www.petfitclub.org.uk
Entry forms are also available from PDSA pet hospitals, shops and Pet Hut superstores.