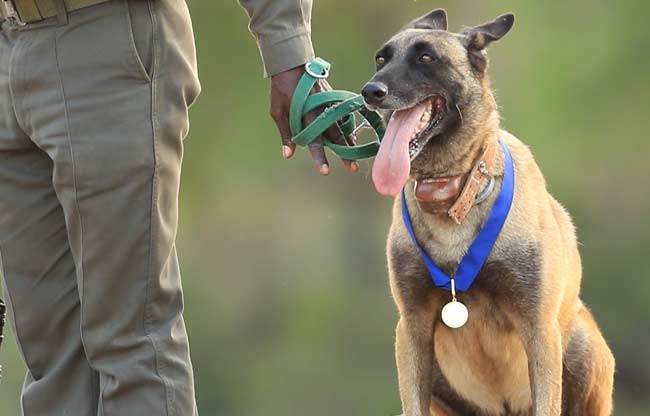 South Africa's most successful poacher-hunting dog has been awarded the PDSA gold medal – the animals' equivalent of the George Cross.
K9 Killer, a six-year old Belgian Malinois, has used his acute tracking skills over the last four years to aid in the arrests of 77 poachers, making him the most successful dog working with Kruger National Park's special operations team.
Highest honour
Alongside handler Amos Mzimba, K9 Killer is flown in by helicopter to track and apprehend armed poachers when they are sighted or when a dead rhino is discovered.
Comedian, actor and animal welfare advocate Ricky Gervais announced K9 Killer's award, on behalf of PDSA, in a special video released on social media (below).
The PDSA gold medal is the highest honour a civilian animal can receive for bravery and devotion.
K9 Killer is the 24th PDSA gold medal recipient since the award was instituted in 2001.