Scientists at the UK's leading facility dedicated to the study of infectious diseases of farm animals have taken delivery of a powerful new supercomputer to boost capability to carry out bioinformatic analysis of animal virus diseases for research and surveillance purposes.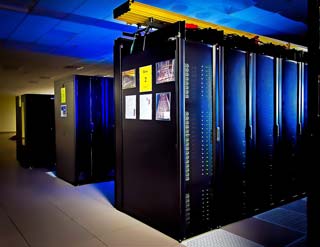 The Pirbright Institute (formerly the Institute for Animal Health) has chosen the Atos computer to help its cutting-edge work.
Storage capacity
High-performance computing (HPC) and big data technology provided by Atos will enable the institute to continue to process and analyse the huge amounts of information generated by its research projects.
Genome research manages massive amounts of data, which requires vast computer processing and storage capacity. By eliminating the bottlenecks that often occur in data analysis and storing data more efficiently, Pirbright hopes it will be possible to generate information about increasing numbers of viral diseases.
Pirbright is strategically funded by the Biotechnology and Biological Sciences Research Council (BBSRC), and is a unique national centre that enhances the UK's capability to control, contain and eliminate viral diseases of animals through its highly innovative fundamental and applied bioscience.
Support policy making
With surveillance, vaccine production and informed support to policy making, Pirbright boosts the competitiveness of livestock and poultry producers in the UK and abroad, thereby improving the quality of life of both animals and people.
Bryan Charleston, interim director and chief executive of the institute said: "Atos came up with a combination of different platforms that will allow the institute to analyse and collate the broad range of datasets generated by our research programmes. We were looking for an IT partner with a broad expertise in life science projects."