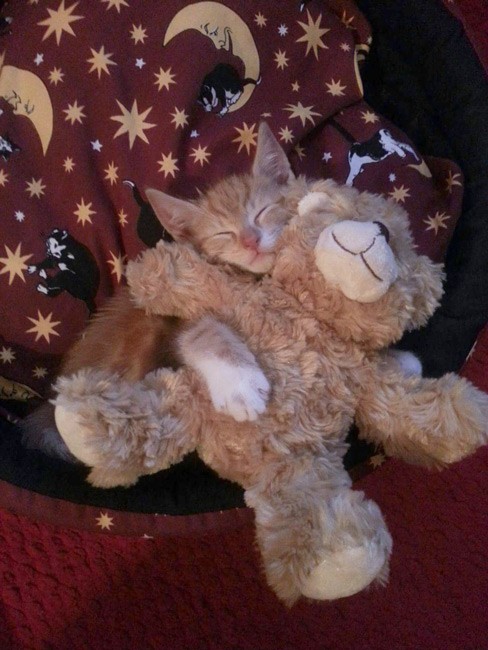 Meet Neil the cat, who has been named Britain's cosiest pet as part of NOAH's "I Heart My Pet" campaign.
Neil caught the judges' attention during the competition, which ran as part of the organisation's Happy, Healthy Pets Project – an online gallery aimed at building the UK's largest picture of pet health.
Neil's owner, Richard Powell of Morley, Leeds, said: ''I'm so happy the judges found Neil as adorable as I do."
Heartening
NOAH chief executive Dawn Howard said she was pleased with the number of entries.
She said: "We are delighted to see the lengths pet owners go to ensure their pets are cosy and rested; so vital to their mental and physical well-being.
"The competition was designed to champion the role that a cosy place to snuggle plays in pet healthcare as a whole. Once again, it's been heartening to see just how seriously UK pet owners take the health of their pets through the stories they've told us and images they've shared."