The National Pet Show takes place this weekend (7 and 8 May) at ExCeL London.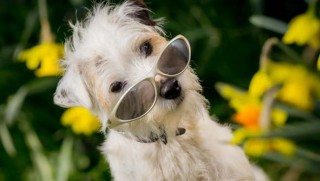 The event will feature the contest SuperDogs Live, where canines will compete to be best in show in the Strictly Doggy Dancing, Most Talented Dog and Most Heroic Hound categories.
Star attractions
A number of celebrities will also be present, including vet Noel Fitzpatrick and television presenter Michaela Strachan.
The show, expected to attract more than 20,000 visitors across the two days, also boasts a large amount of unusual animals – including Madagascar hissing cockroaches, giant African land snails and birds of prey – side by side with the nation's favourite cats and dogs.
For more information, visit www.thenationalpetshow.com