Vets are advising pet owners to be extra vigilant during the barbecue season after a dog stole and swallowed a pack of chicken satay kebabs – while they were still on sharp wooden skewers.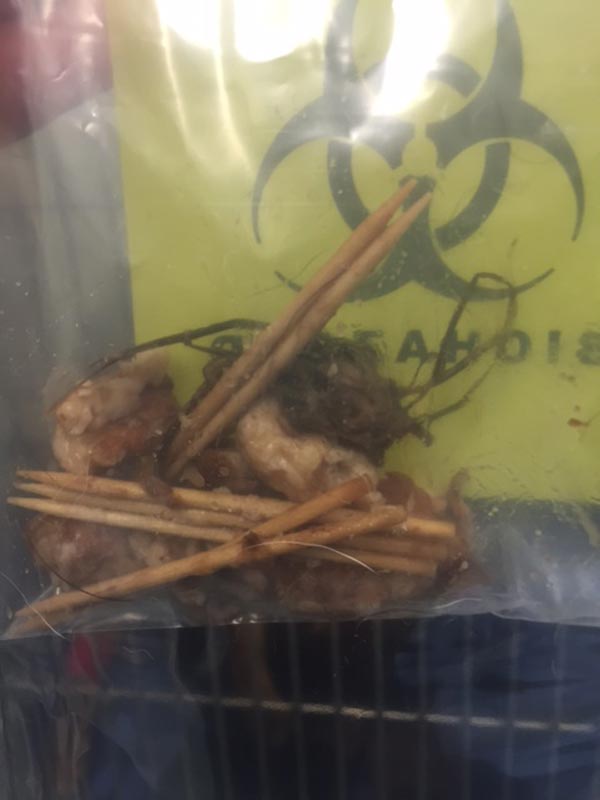 Ten-year-old rescue dog, Tilly was taken to Westway Veterinary Group's main hospital in Newcastle, where life-saving stomach surgery was required.
Call for caution
Vet Kate Pounder said: "The main danger to Tilly was that she could have perforated her stomach, risking peritonitis, which can be fatal.
"This was a complete accident, but it worth reminding owners to be extra cautious over the summer when food is being prepared.
"Kebab skewers pose a huge risk as dogs can suffer terrible injuries or even swallow them. They can also get injured or become ill if they eat cooked bones, tin foil that food is wrapped in, or burn themselves trying to get red-hot food from the barbecue."
Corncob conundrum
She added: "Corn on the cob is a common foreign body we have to remove from dogs as they can't digest the core."
Tilly's owner Liz Dunn from Ashbrooke, Sunderland said: "Tilly is a scavenger, which we believe is part of the legacy of being a rescue dog, so you can't leave anything out."