However, the majority of dog owners still see the vet as their main source of knowledge.
The majority of dog owners look to their vet for advice on flea treatment, but an increasing number are purchasing flea products from alternative sources, such as the internet, a survey has found.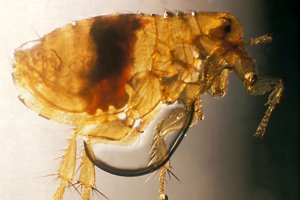 According the to the survey by Elanco Companion Animal Health, nine out of 10 dog owners see their vet as a valuable source of knowledge in areas such as flea treatment, vaccinations and de-worming. However, six out of 10 purchase flea treatments from other sources, with pet stores and internet pharmacies becoming a popular destination for dog owners.
The survey also found that a quarter of owners who had bought flea-control products from practices, had also sourced treatments from alternatives within the 12-months leading up to the study, which polled 1,000 UK pet owners.
The research, part of a wider European study, also found owners preferred to administer flea treatments with a tablet, even though most products used are spot-on.
Matthew Rowe, senior brand manager for Elanco, said: "Our survey shows that vets remain a dog owners' most trusted source of advice on treatment, prevention and compliance, however they often go on to purchase their flea treatments from other sources. It is therefore important that vet practices review their offering to help differentiate themselves from the competition."