Vets are being urged to remind clients a lack of mental stimulation can have a huge impact on rabbit behaviour.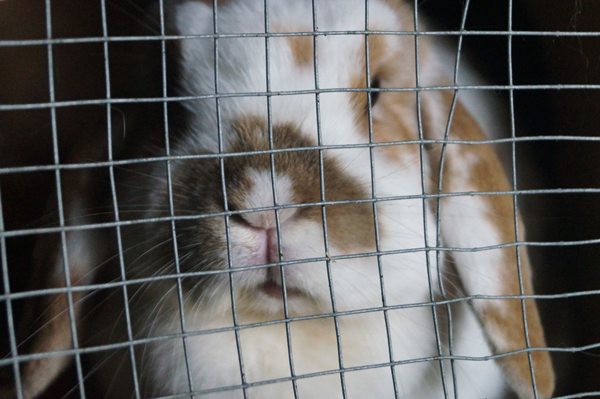 PDSA veterinary surgeon Rebecca Ashman has highlighted the effects boredom and loneliness can have on the mental health of rabbits as part of the 10th Rabbit Awareness Week (RAW), which runs from 18-26 June.
According to PDSA's Animal Wellbeing Report, more than 680,000 rabbits live alone, despite being highly sociable animals, while thousands more live in small hutches with no opportunity for exercise or mental stimulation.
Other findings from the report suggest owners note signs of unhappiness in their rabbits on a weekly basis. Behaviour includes repeatedly biting the bars of their run or hutch, repeatedly pulling fur, biting, growling and hissing.
'Forgotten pet'
Ms Ashman said: "Our figures highlight lack of mental stimulation can have a huge impact on pet behaviour. What's most frustrating is many of these issues could easily be avoided if rabbits were given the right conditions, diet and companions to live alongside.
"Sadly, rabbits seem to be the forgotten pet. They can't speak up and tell us if they're unhappy, but, with the right information and education, owners can make positive changes."
A charitable partner in this year's RAW campaign, PDSA is backing RAW's #BuddiesForBunnies campaign to get solitary rabbits paired up with suitable companions from rescue centres. The charity says the findings should be a "call to action" for the 57% of rabbit owners who own single rabbits.