A series of seminars will be offered to dog breeders after The Kennel Club teams up with Royal Canin to promote good citizen dog scheme.
The Kennel Club (KC) and Royal Canin have announced a partnership to help support education of dog owners and breeders.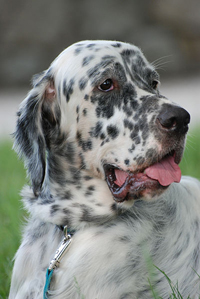 Supported by the KC's good citizen dog training scheme, the programme will offer a series of breeder seminars to be held throughout the year.
Caroline Kisko, the KC's secretary, said: "The good citizen dog scheme has been growing steadily over the past 20 years and it has now become one of the Kennel Club's major success stories with 'grass roots' responsible dog ownership at its heart.
"Breeders have been taking more and more interest in the area of health and we are delighted to be working with Royal Canin to establish a platform for education on a broad range of health issues for breeders."
The  good citizen dog training scheme has until now been funded solely by the KC. Royal Canin's involvement will help the scheme broaden its audience and promote its educational messages to dog owners.
Gary Gray from Royal Canin said: "We are delighted to be involved in this programme of education. It fits with our long-established programme of activities to support dog owners and breeders."
The KC established the breeder symposium several years ago, but it has only been able to educate a limited number of breeders on the topics of health, science and dog breeding issues. 
It is hoped the partnership will allow many more breeders to receive expert support in this area.
A list of breeder seminars will be announced in May.