An international partnership agreement has been signed to produce cutting-edge diagnostic kits for foot-and-mouth disease (FMD).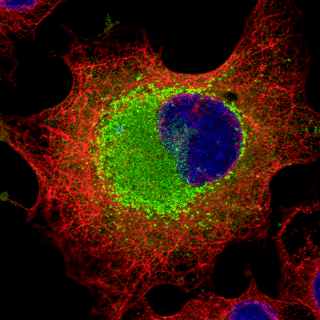 The kits – evaluated for reliability and sensitivity – have been jointly developed by The Lombardy and Emilia Romagna Experimental Zootechnic Institute (IZSLER) and the World Reference Laboratory for Foot-and-Mouth Disease, based at The Pirbright Institute in Surrey.
Future-proofed kits
The agreement represents the latest development in a long standing collaboration between the two institutes. The partnership will continue its programme of collaborative research, which focuses on the development of diagnostic tools for virus diseases in animals.
Michel de Baar, director of business development at The Pirbright Institute, said: "This important agreement combines the expertise of both institutes to produce future-proofed kits that are able to provide even more accurate and rapid diagnostics for those using them in the veterinary community.
"Our partnership will help to ensure improved diagnostics for FMD are easily available – not just in the UK and Europe, but across the rest of the world too."
Reinvestment
IZSLER will be responsible for manufacturing the diagnostic kits, which will be sold by IZSLER, The Pirbright Institute and their distributors. The revenues will be reinvested by the two institutes in their respective animal disease research and development programmes.
The new diagnostic kits are available to order now.