An open debate into whether the badger cull should go ahead is to take place at Parliament next week (October 25, 2012) after a Government e-petition against the cull reached more than 157,000 signatures.
An open debate on whether or not the badger cull should go ahead will take place in parliament next week.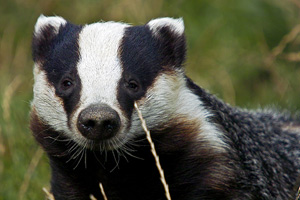 The debate – taking place next Thursday (October 25, 2012) in the House of Commons – comes after more than 157,000 people signed a Government e-petition against the cull.
The RSPCA has said it is "delighted" that the overwhelming message from the public has been recognised, and welcomes the debate "with open arms". It also asks for the culls – which are due to start in Gloucestershire and Somerset imminently – to be suspended until after the debate's verdict.
RSPCA chief executive Gavin Grant said: "We welcome this debate with open arms and hope finally there will be a chance for the badgers' voices to be heard.
"This cull is a huge mistake and in persisting along this misguided path the Government is ignoring both science and the public – who could not have made their feelings clearer.
"Let's hope this debate gives us a chance to put a stop to this slaughter once and for all."
 
Instead of a cull, which the charity believes will have no meaningful contribution to cattle TB control, the RSPCA said other measures should be used, such as:
vaccination of cattle and/or badgers,
increased levels of testing,
improved biosecurity, and
stricter controls on the movement of cattle.
DEFRA, however, insist a cull is needed, as "no country in the world where wildlife carries TB has successfully controlled the disease in cattle without tackling its presence in wildlife as well".
For more information on the badger cull, visit DEFRA's website.