Clients are being offered the chance to take part in free pet first aid classes, in a practice initiative to be rolled out nationwide.
The classes, created by family-owned corporate group White Cross Vets, cover:
general pet health
what to do if a pet is involved in a road traffic accident
how to apply pressure bandages
emergency triage
the importance of telephoning the vet ahead of bringing in an emergency case
Accidents happen
The scheme was started at the group's Gateacre practice in Liverpool by veterinary nurse Eve Loftus, who said: "Pets are often at the heart of the family and we understand how distressing it can be to see them in pain.
"Unfortunately, accidents involving vehicles or other pets happen regularly and it's important owners feel confident what they should do to help their pet in an emergency.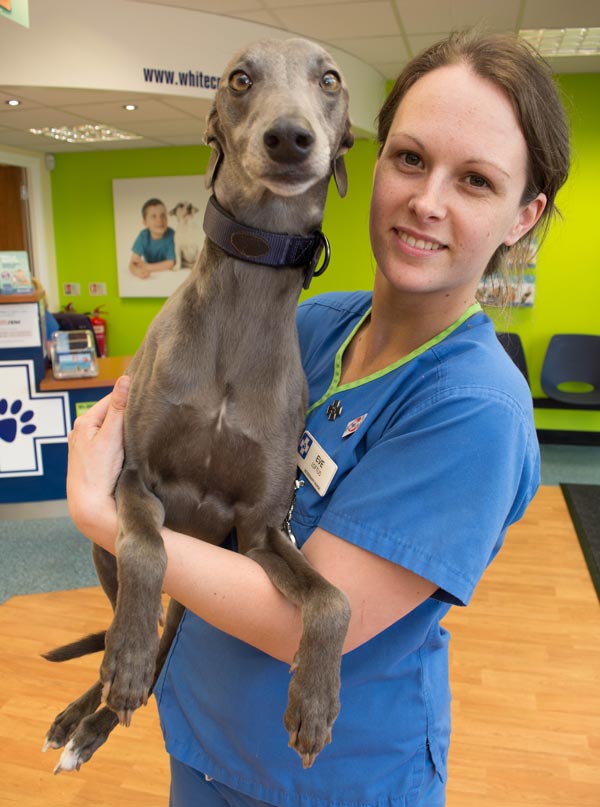 "The free advice and guidance is all provided at our practice, in a relaxed, informative environment, and everyone who attends goes away feeling equipped to deal with a wide range of unexpected and emergency situations."
Hands-on
With practical sessions that give pet owners hands-on experience of how to apply bandages, as well as emergency triage, pet owners are also given the chance to find out about more general topics, including:
what to do if your pet is bitten
how to tell if your pet has been poisoned
how to tell if your pet is suffering from sunstroke
Mrs Loftus added: "We already run puppy parties where we educate new owners about care, feeding and training, and these proved so popular, we had to increase double the number we ran.
"We therefore felt it would be worth helping other pet owners prepare themselves to deal with common issues they might face, and it's been hugely popular.  So far, all sessions have been full to capacity and we will be running further sessions next month."
Overwhelming interest
Tim Harrison, managing director of White Cross Vets, which operates 14 practices, said: "We have been so overwhelmed with interest from the public and the classes have been so well received, we are going to be rolling out Eve's initiative across the country."