"Healthy animals = healthy food = healthy people" was the message delivered at an International Federation for Animal Health (IFAH)symposium.
Held at the 19th European Congress on Clinical Microbiology and Infectious Diseases (ECCMID), in Helsinki, the symposium sought to improve the human healthcare sector's understanding of the rationale behind antimicrobial use in animal health.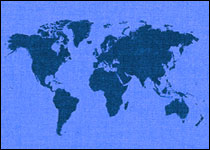 IFAH, which represents the international animal health industry, wanted to highlight two key
messages to the human medical audience: only healthy animals can produce healthy
food, and therefore the antimicrobial resistance issue needs to be addressed in strong
partnership with the human healthcare sector.
"Medical doctors and veterinarians often live in different worlds," said Professor J Acar – MD
founding member of the European Society of Clinical Microbiology and Infectious
Diseases and consultant to the World Organisation for Animal Health – who opened the
symposium.
"Animal health and welfare, as well as well as public health and food safety, will
benefit from a much closer cooperation between both medical professions. It is almost a
prerequisite because the two are inextricably linked."
The idea was further supported by Dr Walter Winding, president of the Federation of Veterinarians of Europe in his presentation "One world, one health, healthy animals = healthy people", explaining that only healthy animals can provide healthy food in sufficient quantities to feed a growing world population.
Better mutual understanding of the need for antimicrobials and their use in human and
veterinary medicine would greatly benefit one issue of mutual concern: the matter of
antimicrobial resistance.
Both Prof S Schwarz, of the Friedrich-Loeffler-Institute, and Dr M Kresken, secretary of the Paul-Ehrlich Society for Chemotherapy, presented their data from GERMAP 2008, a resistance monitoring programme covering both the human and veterinary communities in Germany.
They explained that their complex work clearly showed the need to collect a wide range of data from both humans and animals to have a proper and useful evaluation of the resistance status of several infectious agents.