The Kennel Club's canine health awards seek to reward vets, scientists and veterinary students carrying out research to improve dog health. Are you or someone you know worthy of such an accolade?
The Kennel Club is reminding the veterinary profession there is less than one month left for nominations for its new canine health awards, organised by the club's charitable trust.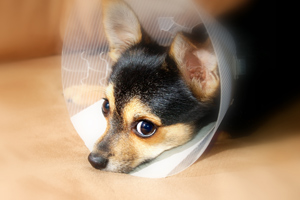 The Kennel Club Charitable Trust International Canine Health Awards seek to reward inspirational vets, scientists or veterinary students carrying out innovative research that specifically aims to improve dog health.
As well as winning an award, £60,000 given by the Vernon and Shirley Hill Family Foundation is to be split between the winners to help them continue their work.
The closing date for the awards is November 30, 2012, and nominations are sought in the following categories:
The lifetime achievement award – presented to an individual who has made a significant impact on the world stage of canine health, who will receive a £10,000 prize fund;
the international prize in canine health award – presented to an individual involved in world class innovation with plenty to contribute. They will be provided with a £40,000 prize fund;
the student inspiration award – presented to an student studying at a British veterinary school, who demonstrates the potential to significantly advance the frontiers of veterinary medicine and research in the field of dogs. This winner will be awarded a £10,000 prize fund.
Caroline Kisko, Kennel Club secretary, said: "We are very pleased with the quality of nominations we have received so far, but there is still time for people to put forward further worthy contenders for consideration. These extremely prestigious awards will honour the hard work of vets and vet students."
The awards will be judged by representatives from the veterinary profession and the world of scientific research, including experts in the nominees' selected fields.
To nominate yourself or somebody else for these awards, please contact The Kennel Club's Catherine Torrance.
Image © Ben Earwicker