Problems surrounding pet overfeeding will be the focus of Dog Obesity Awareness Week, an initiative being launched by pet food producers Canidae in 2016.
The initiative, which launches on New Year's Day and runs until 7 January, has been created in response to a survey that revealed 22% of dog owners in Britain have been advised by a vet to change their pet's diet due to it being overweight.
Recognised problem
Commissioned by Canidae, the Dog Obesity Survey found a vast majority of respondents (91%) were of the opinion pet obesity was a problem in the UK, yet one-third (34.6%) admitted to feeding their pet more than the recommended amount or ignoring advice about feeding quantities.
The study showed:
More than 1 in 10 pet owners (12.3%) admit to feeding their pet whenever it was hungry
72% of UK dog owners gave their pet at least one treat a day
34.1% admitted to supplementing dog food with two to three treats every day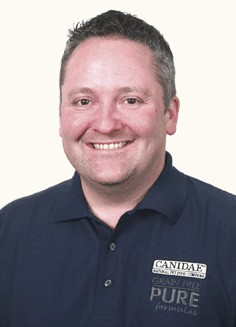 As part of the campaign, Canidae will be encouraging dog owners to make a new year's resolution around their pet's health and well-being.
Alarming facts
Canidae UK brand manager David Tinker said: "Our study has revealed some alarming facts – especially when considering the number of overweight dogs in the UK is increasing every year.
"A worrying finding was the apparent lack of education and awareness among younger dog owners, who feed their pets more often and hand out treats more readily than older animal owners.
"If owners are unsure about whether their dog is overweight, we'd recommend speaking to a vet or specialist retailer."
Dog Obesity Awareness Week is supported by media partner Pet Product Marketing magazine.
For more information on the initiative visit www.dogobesityawarenessweek.com