A survey has been launched to establish attitudes of vets and farmers around pain management in livestock.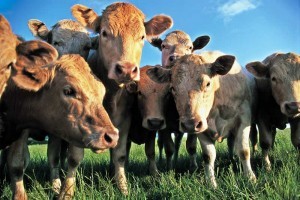 The survey, organised by farm animal health company Norbrook, aims to discover awareness levels of pain on-farm and understand current pain management practices.
Rebecca Laborne, large animal product manager for Norbrook, said since the Animal Welfare Act was introduced in 2006, the effective use of analgesics and anti-inflammatory treatments on-farm had become more established as an important tool in good livestock husbandry – not only to achieve higher welfare standards, but also to enhance productivity.
"However, pain can often be difficult to determine and diagnose, and we still don't know to what extent pain management is used on-farm," she said.
"The aim of this survey is to find out when and how pain is managed, both for ad hoc problems, such as lameness, and for routine procedures like disbudding and castration."
The survey consists of 11 key questions and should take only a few minutes to complete. All vets who complete it will be entered into a prize draw to win a £250 retail voucher, courtesy of Norbrook.
"Once we have the data, the aim is to share the results of the survey with the wider veterinary and farming community, and to develop support materials and activities in any areas where a need is identified," added Ms Laborne.
To complete the survey, visit www.surveymonkey.co.uk/r/lesspain