Susan Rhind, chair of veterinary medical education at the Royal (Dick) School of Veterinary Studies, has been awarded an OBE in the New Year's Honours List.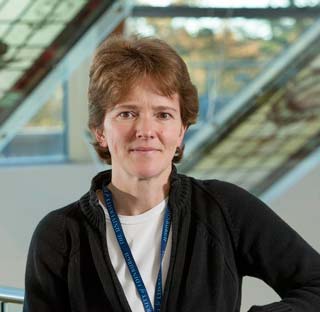 As deputy head of school, Prof Rhind oversees undergraduate teaching at the University of Edinburgh-based veterinary school, and has been awarded the honour for services to veterinary medicine.
Strategic leadership
Prof Rhind is also one of the university's assistant principals, offering strategic leadership on the improvement of assessment and feedback across the university.
Her work has a particular focus on developing innovative teaching methods to ensure that students have the best chances of success and she is said to have been instrumental in efforts to improve student support systems that promote well-being.
These contributions have helped the university to secure international accreditation for its undergraduate veterinary programmes, enabling graduates to practise in North America, Europe and Australia in addition to the UK.
PhD in immunology
Prof Rhind graduated from the University of Glasgow's School of Veterinary Medicine before spending three years in general practice, studying for a PhD in immunology and subsequently specialising as a pathologist.
She later developed a major interest in all aspects of veterinary education, with areas of research including e-learning and the use of models to support veterinary education and student well-being.
Helen Crews, former director at the APHA, also received an OBE for services to plant and bee health.