Two VNs are putting their best foot forward to raise money and awareness for mental health charity Mind.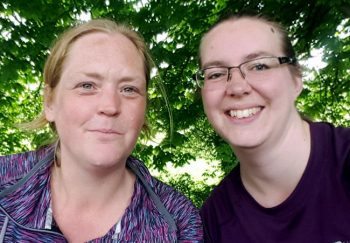 Sophie Bedford and Katherine Howie, who both work as RVNs for Vets Now, are taking part in Mind's 24-hour hike event in June, walking 40 miles in 24 hours through the Lake District.
According to Mrs Bedford, the duo are taking part as they work in a "24-hour profession with a high risk of mental health concerns".
Own experience
She said: "We have both seen the effects of mental health problems and have struggled for many years ourselves with depression and anxiety.
"I do believe the increasing pressures on nurses, particularly in relation to out-of-hours work, have contributed to my inability to cope.
"It is important for individuals to not internalise their negative feelings – the ability to cope with emotions and stresses is a skill that needs to be learned. It does not come automatically and some people need more help than others to master this ability. There is nothing to be ashamed of for needing extra support."
Organisations such as Mind, Mrs Bedford said, provide "important and invaluable support and advice" for those who suffer with mental health, and "work tirelessly" to end the stigma associated with it.
Continued support
She added: "By raising funds for them, they can continue to offer services to help those in need.
"We really appreciate all your support and thank you for any donations."
To donate to the pair's walk, visit their JustGiving page.
Mrs Bedford and Mrs Howie's news comes during Mental Health Awareness Week (8 to 14 May), which, this year, has the theme of "Surviving or Thriving?".