Mark Collinson has become general manager of Norbrook Laboratories' operations in Britain.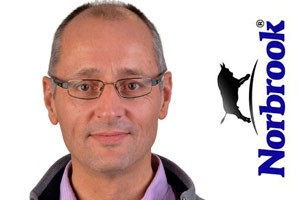 Mr Collinson joins Norbrook from GlaxoSmithKline (GSK) where he was head of north Europe for human vaccines. He was responsible for integrating this business into GSK, following GSK's purchase of the global Novartis vaccines business.
Before that, Mr Collinson spent 16 years with Novartis in senior commercial leader roles, including from 2008 to 2011 as general manager UK and Ireland for Novartis Animal Health.
He also worked for the Wellcome Foundation in the Middle East in his earlier career.
He said he was thrilled to be joining Norbrook: "The company is a strong player in the animal health market and there is a lot of potential to make this company even more successful. I am looking forward to returning to the animal health business and becoming part of the Norbrook team."
Norbrook's global head of sales and manketing Richard Palmer said the company was delighted to welcome Mr Collinson to the team.
He said: "Mark has vast experience in the health care industry, strong leadership skills and his appointment will serve to further strengthen the GB team, who have performed remarkably well in 2015 and have ambitious growth plans for the future."