Nominations are open for the Ceva Animal Welfare Awards 2016, which celebrate the achievements of people from the farming, veterinary and charity industries.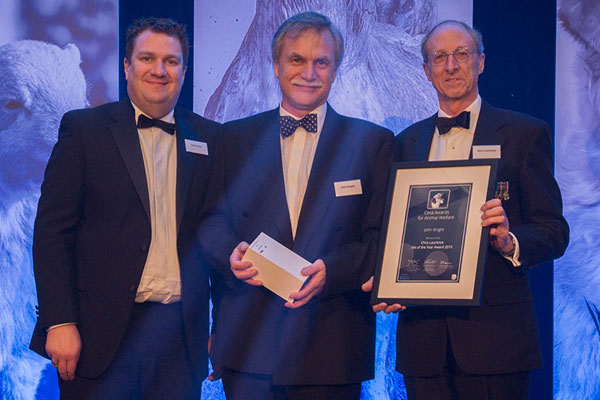 Of the seven award categories, two are dedicated to recognising vets and vet nurses – the Chris Laurence Vet of the Year, in association with Veterinary Times, and the VN Times Welfare Nurse of the Year.
Ceva UK's managing director Alan Doyle said: "We really have been awed and humbled by the nominations for Ceva's Animal Welfare Awards over the past four years and we expect this year to be no exception.
"The lengths to which some wonderful people go to ensure the health and happiness of animals across the world really knows no bounds. Not only do the awards champion people involved in animal welfare, but they also raise awareness of this important work to wider audiences."
A panel of industry professionals will judge the awards, including Christopher Laurence MBE, BVSc, and RSPCA chief vet James Yeates.
The 2016 ceremony will take place on the eve of BSAVA Congress in April.