Florists preparing Valentine's Day bouquets had a shock when they found a frog in a delivery of exotic flowers from Africa.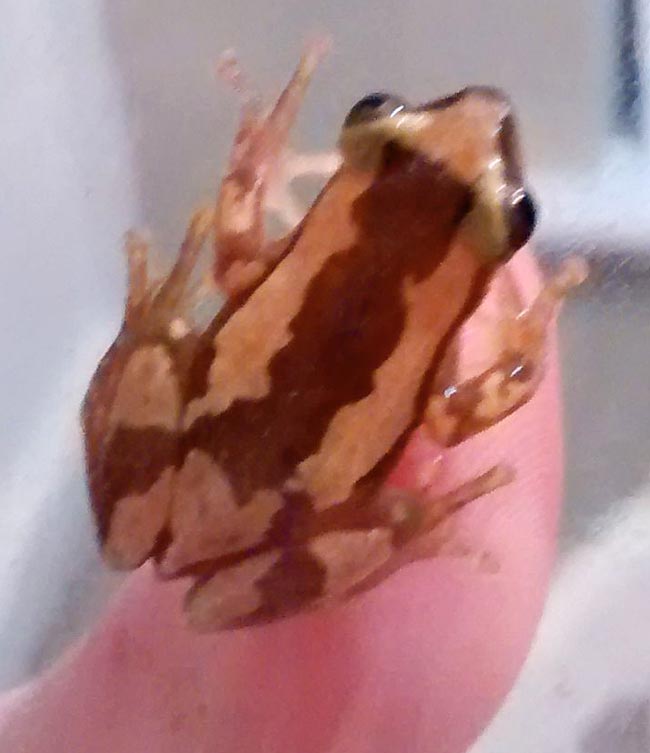 The RSPCA was contacted by staff at Easthams Secret Garden florists in Blackburn who discovered the colourful amphibian.
Ivory Coast
Shop manager Joanne Woods said: "We'd had a delivery of Heliconia from Ivory Coast in a flat-pack box that had been shipped by air.
"I was about to start arranging the stems for Valentine's Day orders when I found the little frog. It was quite a surprise and is definitely a first for us. I carefully caught the frog in a glass vase and called the RSPCA."
RSPCA inspector Nina Small attended to collect the frog. She said: "The frog was very well camouflaged among the beautiful orange and red Heliconia.
"Thankfully, the florists spotted the stowaway and called us to help, otherwise the frog could have gone unnoticed and may not have survived."
African reed frog
The 3cm-long frog – thought to be a type of African reed – has been taken to a reptile rescue organisation in West Yorkshire for specialist care.
Inspector Small added: "This frog must have been exhausted and dehydrated when it arrived. Amphibians are also very susceptible to toxic chemicals and can absorb them through their skin, so it was really important to get the specialist care as soon as possible."
To help the RSPCA continue rescuing, rehabilitating and rehoming animals in need of care, visit its website or text LOVE to 87023 to give £3 (texts costs £3 plus one standard network rate message).